Dealer-Workshop with the subject "vehicle performance optimization"
Learn all about sales potentials & technology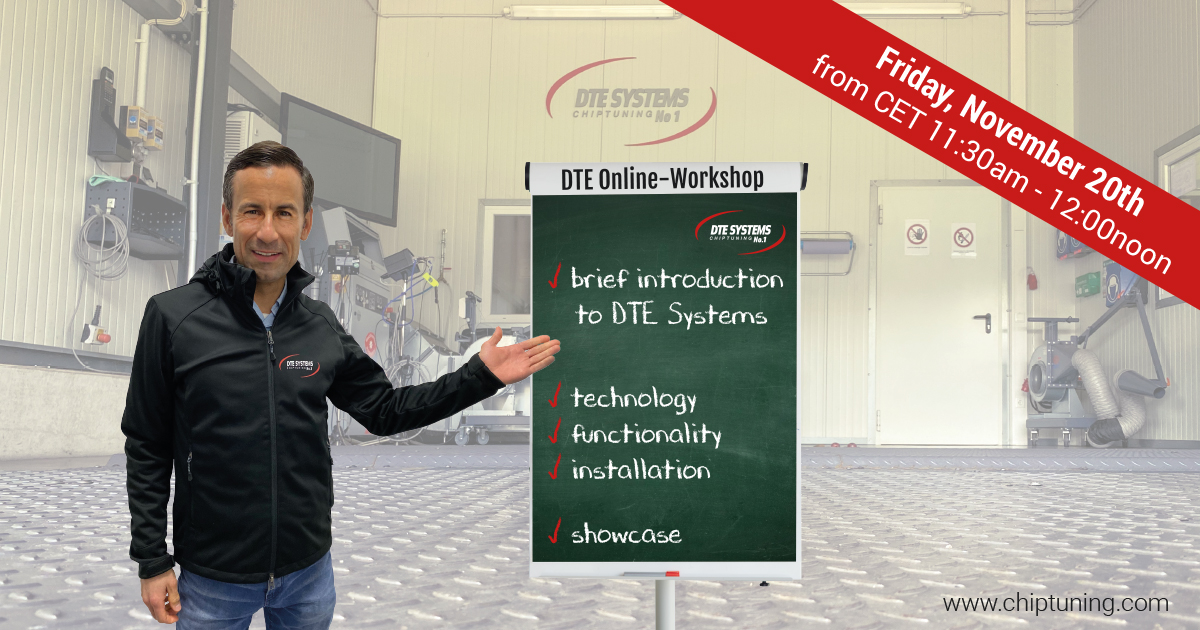 Better driving dynamics. Satisfied customers. More profits!
In our free online workshop exclusively for dealers, our experts from the sales and development departments present an individual plug & play technology that optimizes engine performances and driving dynamics.

DTE Systems GmbH is specialized in the development and production of Add-On-ECUs to increase the engine-performance by simple plug-and-play as well as Pedalboxes for a much better response of the Gaspedal. Both products are made in our facilities in Germany. The Add-On-ECUs are not only available for cars,
but also for tractors, trucks and boats.

Participate and find out everything about enormous sales potentials!

The free online workshop will take place on Friday, 20. November 2020 from CET 11.30 AM to 12.00 noon*.


*Start Live-Stream: Central European Time (CET) = Germany: 11:30AM CET. Dear partner, please note that your local time of the Livestream might be different to CET. Please check in advance your local time-difference to CET so that you are live with us on time. Thank you!