Chip tuning for the BMW 118d
Sovereign on the highway. Outstanding on the motorway
The DTE Chiptuning makes the BMW 118 d (F20) even more spontaneous and punchier accompanied by a sonorous sound.The current BMW 118d (F20) got the obligatory facelift with new aprons and lamps as well as refreshed motors. BMW uses the two-liter diesel twin-power turbocharging. Thus, the performance increases from 143 hp to 150 hp. Thanks until here. From now on, we assume!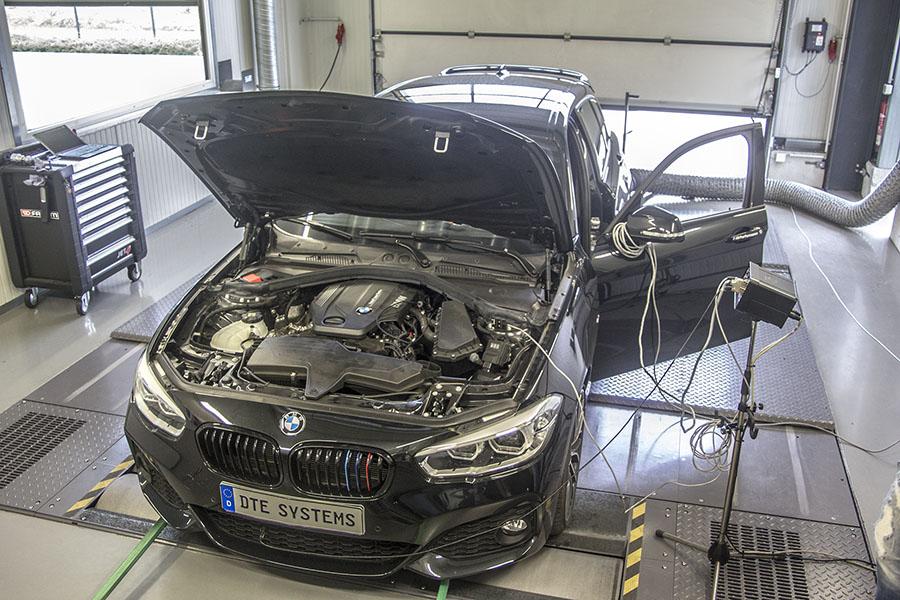 BMW 118d
Configure your BMW 118d chip tuning now:
品牌制造商
-----------------------------
车型
-----------------------------
发动机
-----------------------------
We say: "You can have more!""
The new DTE Performance Pack CRD14 for diesel engines fits easily under the elongated hood of the 118d. Connected to the central engine management sensors the magic can starts. The result on the dynamometer shows it impressively: 31 hp and 67 Nm more are now running through the Bavaria lines. The new security features of DTE ensure that the engine does not overheat and regulate the tuning if necessary.
Does the driver note the difference?
With the DTE Chiptuning the BMW 118d pulls ahead - spontaneous and powerful. On the road he takes the curves like nothing. The 118d runs fast-forward and on top the power last longer. On the highway, the BMW feels overwhelming. In the rearview mirror, all other cars are getting smaller and smaller. Besides Audi A3 and Golf VII also the more powerful Mercedes A 220d stays behind. In addition, the BMW 118d sounds richer.
DTE makes the difference
Whoever has the power wants it immediately. Therefore, the PedalBox is fitted into the BMW. With a few simple steps it is connected to the accelerator electronics. The PedalBox itself remains within the driver's reach. He simply selects his desired program and the fun can start..
Chip tuning for BMW 118d
DTE at a glance
Technology leader since 1996
Developed and manufactured in Germany
Ready for shipment in 24 hours
Personal consultation
Safety & Warranty