DTE tuning shows the Volvo V90 from its sportiest side
DTE performance upgrade and gas pedal tuning combine impressive Volvo performance
The tuning moduls from DTE Systems turns the Volvo V90 into a particularly sporty upgrade. The modifications include the PowerControl X performance upgrade and the PedalBox Pro gas pedal tuning. The result: more horsepower, higher torque and better acceleration. The DTE tuning also includes the PowerControl app, a smartphone control for the extra power.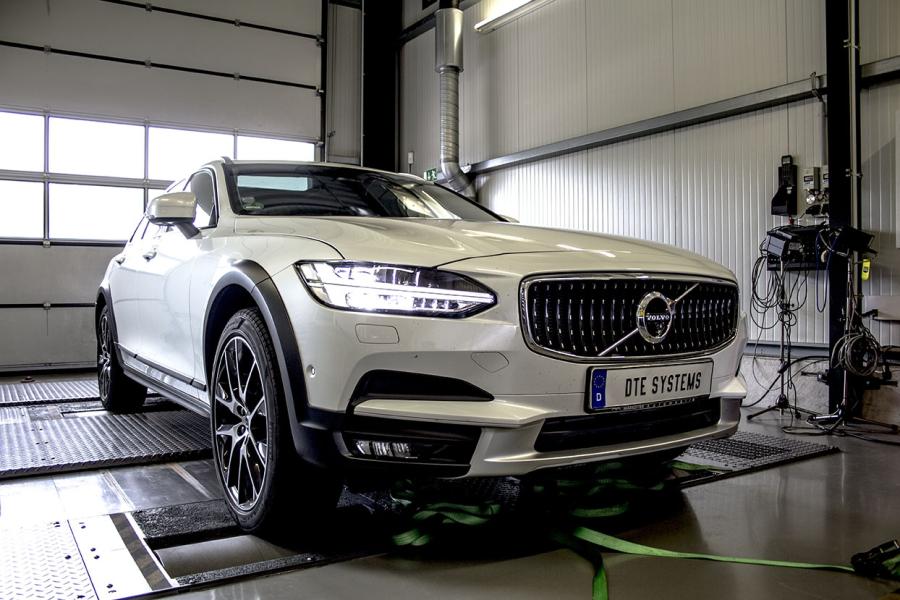 DTE-Motortuning für den Volvo V90
Configure your Volvo V90 chip tuning now:
品牌制造商
-----------------------------
车型
-----------------------------
发动机
-----------------------------
Engine tuning for the V90 with PowerControl X
Whether on country roads or on the highway - the Volvo V90 II 2.0 T5 from DTE Systems impresses with its unrelenting will to perform. For this, the Swede receives active support with the PowerControl X performance enhancement. The additional control unit is connected to 3 points in the V90 engine compartment: Boost pressure, rail pressure and camshaft sensor. After installation, the Volvo tuning from DTE is immediately active and gives the Swede +29 hp and +75 Nm more torque. For this purpose, the additional control unit has various tuning programs. The choices are: Sport, Dynamic and Efficiency. The tuning can be individually adjusted once again via the plus and minus buttons.
PowerControl app: Volvo tuning via smartphone
It's even more convenient with the PowerControl app: Volvo tuning can be controlled from the cockpit via smartphone. The tuning app provides Volvo drivers with a wide range of functions. In addition to the selection of tuning programs, the sports instruments and an innovative accelerometer can also be found here. Thus, the PowerControl app shows the performance data in real time on the smartphone screen. The tuning app from DTE Systems is available in the App Store and on Google Play - free of charge - for every tuning of the X series.
PedalBox Pro: The Volvo gas pedal tuning
The Volvo V90 from DTE Systems sprints to 100 km/h faster than the standard model. The accelerator pedal tuning PedalBox Pro is decisive for this forward momentum. The Volvo driver can also select from various driving programs for the gas pedal tuning: City, Sport, Sport+ and Standard. Perfect for the next traffic light start or for intermediate acceleration on the highway. The PedalBox Pro is connected to the accelerator pedal electronics in the footwell of the V90 with just one plug connection.
Chip tuning for Volvo V90
Performance 254 hp (+29 hp)
Torque 350 Nm (+75 Nm)
More about Volvo
DTE at a glance
Technology leader since 1996
Developed and manufactured in Germany
Ready for shipment in 24 hours
Personal consultation
Safety & Warranty