Tuning for motorhomes from DTE Systems: Ready for travel time
DTE chip tuning boxes and accelerator pedal tuning are also available for motorhomes
For many motorhome drivers the travel season starts these days. Reason enough for many motorhome manufacturers such as Hymer, Dethleffs, Carthago to release their latest models. But whether you buy a new or used motorhome, the engine power decides how relaxing your journey will be.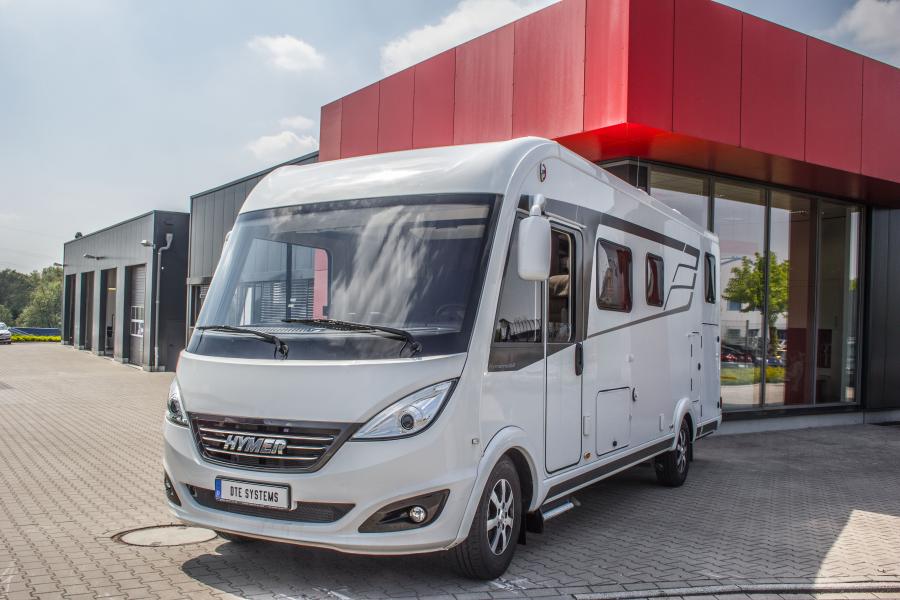 Modern motorhome tuning
Configure your chip tuning now for your motorhome:
-----------------------------
-----------------------------
-----------------------------
The DTE performance advantage: Tuning for motorhomes
The latest generation of DTE chip tuning boxes stands out with more horsepower and higher torque. Perfect for driving long hill climbs, accelerating powerful on country lanes and overtaking in highway traffic. Especially in the low and medium rev range, the motorhome tuning is a useful addition.
How does motorhome tuning work?
Um die Leistung des Wohnmobils spürbar und stabil über den gesamten Drehzahlbereich zu verbessern, nutzen die DTE Tuning-Spezialisten die wichtigen Anschlüsse und Sensoren des Motormanagements. Dazu wird das Zusatzsteuergerät PowerControl passgenau im Motorraum des Wohnmobils verbaut und mit den Sensoren verbunden. Jetzt können die eingehenden Signale erfasst, optimiert und an das Motorsteuergerät weitergegeben werden. The DTE tuning specialists use the ECU's connectors and sensors to improve the performance noticeably and stable over the whole speed range. For this purpose, the chip tuning box PowerControl is installed in the motorhome's engine compartment and is connected to the sensors. The incoming signals can now be recorded, optimized and passed on to the ECU.
Even faster with the DTE accelerator pedal tuning
Another DTE tuning module improves the pedal characteristics and the responsiveness of the motorhome. The accelerator pedal tuning PedalBox by DTE Systems can be controlled at a push of a button - suitable for various driving patterns. The PedalBox from DTE is connected to the sensors of the accelerator pedal in just a few steps and ready for use immediately after installation. With the accelerator pedal tuning, the throttle response is sharper, turbo lag and flat spots have been eliminated.
Wohnmobil-Chiptuning
DTE im Überblick
Technologieführer seit 1996
Entwickelt und hergestellt in Deutschland
Versandfertig in 24 Stunden
Persönliche Beratung
Sicherheit & Garantie