Chip tuning awakens the powers of the Toyota Proace
And save up to 15 % fuel
With the Toyota Proace, Japanese automaker Toyota has produced a compact van that finds practical use in cities and offers versatile transportation solutions for businesses and individuals. With already 130 hp and 300 Nm, the Proace has plenty of pulling power for all trips. To elicit the van's full potential, the PowerControl chip tuning gives it just under 50 Nm more torque.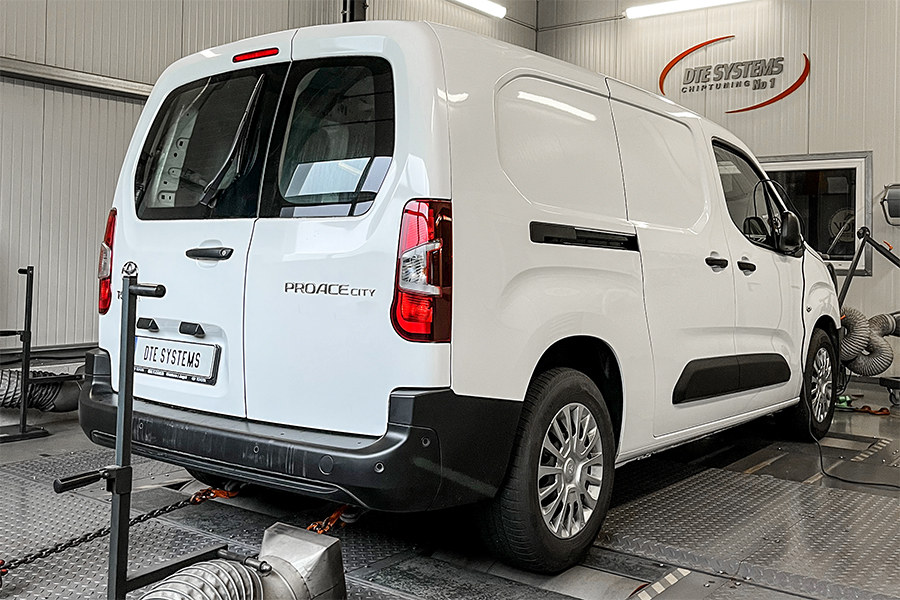 The Toyota Proace City has a stylish and modern exterior and a spacious and functional interior. It is available in two different body styles: standard van and compact van. The van's interior offers comfortable seats, ample storage space and user-friendly controls. Under the hood of the Toyota Proace City operates a range of efficient and reliable engines, including both gasoline and diesel variants. Thanks to the well-tuned suspension and precise steering, the van offers a smooth and comfortable ride.
In terms of safety, the Toyota Proace City is equipped with a number of advanced safety features, including a rearview camera, anti-lock brakes and stability control. It also offers the latest infotainment technology, including a touchscreen audio system, Bluetooth connectivity and a navigation system. Overall, the Toyota Proace City is a practical and versatile van designed to meet the needs of businesses and individuals who require a reliable and efficient transportation solution.
Configure your Proace chip tuning now:
Manufacturer
-----------------------------
Model
-----------------------------
Motor
-----------------------------
---
Toyota Proace with PowerControl chip tuning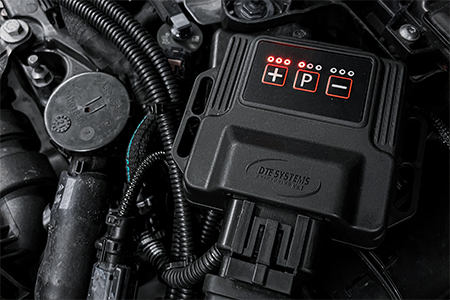 The chip tuning
PowerControl
increases the power of the Toyota Proace and makes the Van more power for the city and more fuel-efficient for travel. Thanks to the performance upgrade developed and produced in-house, a healthy +21 hp and +49 Nm of additional power can be achieved in the Proace. This brings the Van up to 151 hp and 349 Nm. The performance upgrade optimizes all relevant parameters for the air-fuel mixture in the Toyota Proace and thus ensures more effective combustion. This not only gives the vehicle a more dynamic performance, but can also reduce fuel consumption in Efficiency mode. With up to 15% less consumption, you not only save fuel, but also cash when refueling. Included with the increased performance and improved consumption, PowerControl X comes with a 5-year product warranty.
Toyota Proace with PedalBox throttle controller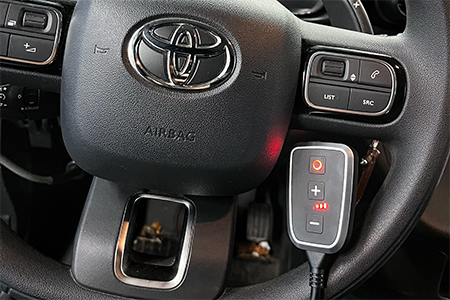 To be even more dynamic and safe when starting off and overtaking, the Toyota Proace can be equipped with the
PedalBox
throttle response controller. The modern throttle tuning improves starting on slopes and mountains or intermediate acceleration on the highway and switchbacks. The throttle controller is installed in the Van in just three simple steps. This gives the Toyota Proace City an optimized response, and it can take off in no time. The PedalBox thereby pulls the Toyota Proace forward with momentum for a dynamic start and overtaking. This makes driving in the Proace even more relaxed and powerful.
Chip tuning for the Toyota Proace
Performance 130 HP (+41 HP)
Torque 300 Nm (+49 Nm)
More about Toyota tuning
DTE im Überblick
Technology leader since 1996
Developed and manufactured in Germany
Ready for shipment in 24 hours
Personal consultation
Safety & Warranty