The new VW Tiguan 2.0 at DTE
DTE Systems convers more power for the Tiguan
Volkswagen creates a powerful presence on the streets with the new look of the latest VW Tiguan 2.0. The Tiguan from the German automobile manufacturer is one of the most popular SUVs. With the chip tuning box PowerControl from DTE Systems, the performance of the Volkswagen is significantly increased.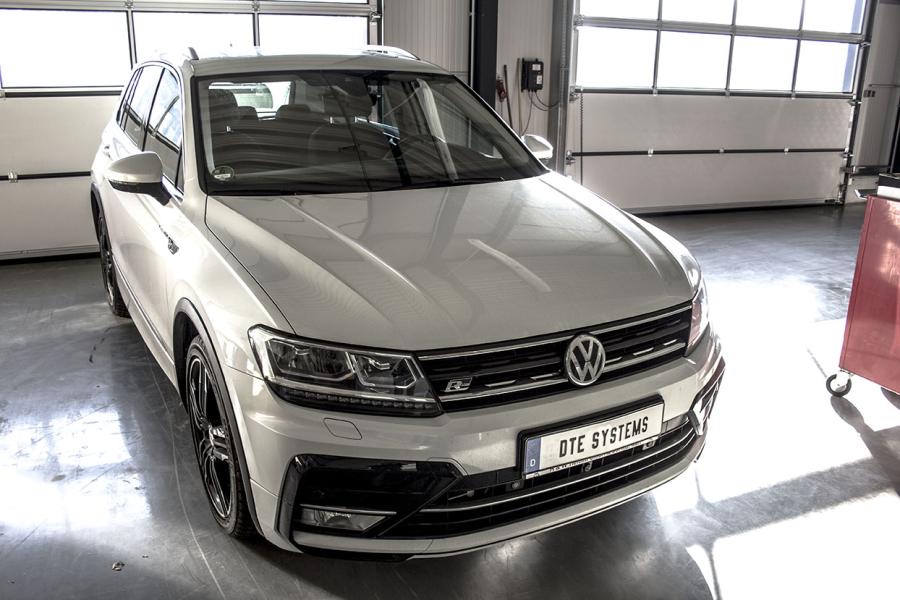 Tiguan 2.0
Configure your VW Tiguan chip tuning now:
Manufacturer
-----------------------------
Model
-----------------------------
Motor
-----------------------------
PowerControl: SUV chip tuning for the Tiguan
The Tiguan is equipped with a 2 liter diesel engine, which delivers 150 hp and 340 Nm in stock performance. The sporty front gives the SUV from Volkswagen an athletic appearance. The tuning box PowerControl from DTE ensures the corresponding increase in performance. The Tiguan optimizes its power with the chip tuning of DTE by +29 HP and +60 Nm. Immediately after the installation, the increased performance is immediately noticeable. On the road, DTE Systems gives the sporty SUV a tremendous increase in performance and a new driving impression - for every Tiguan driver. Thus, the VW with the DTE performance increases on each track from its strongest side.
Tiguan tuning: Compatible with diesel particle filter
The multi-map technology developed by DTE is one of PowerControl's technical highlights. It ensures compliance with the statutory and emission standards. Thanks to the optimized combustion in all areas, the fuel is 100% converted into performance. This means that the tuning module can also be used for vehicles with a diesel particulate filter. The maintenance of the exhaust limits is confirmed by more than 3,300 vehicle-specific parts approvals. A clean performance for the SUV from Volkswagen. In our vehicle selection you will find your tuning module for car. Simply configure your vehicle and enjoy the complete fun!
Chip tuning for Tiguan
Performance 150 hp (+29 hp)
Torque 340 Nm (+60 Nm)
More about VW
DTE at a glance
Technology leader since 1996
Developed and manufactured in Germany
Ready for shipment in 24 hours
Personal consultation
Safety & Warranty