2 seconds faster in the Tiguan Facelift
With the engine optimisation from DTE Systems, the VW gets improved performance
As a popular model for families, the SUV from the car manufacturer Volkswagen not only brings large storage space, but also power. The powerhouse therefore shines with a powerful 200 hp at 400 Nm and is ideal for excursions and long-distance journeys..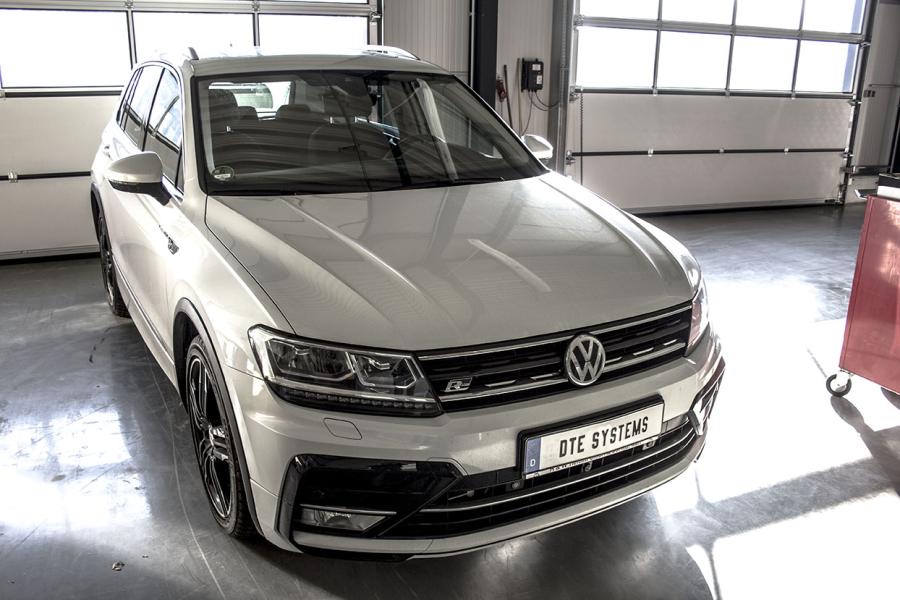 SUV VW Tiguan 2.0-TDI (Facelift 2020)
Configure your VW Tiguan chip tuning now:
Manufacturer
-----------------------------
Model
-----------------------------
Motor
-----------------------------
Tiguan more powerful
With the performance upgrade from DTE, the full potential of power is elicited from VW's powerful SUV. PowerControl X increases the engine output of the 2.0 TDI by 30 hp and 53 Nm. The increase in power can be controlled individually via the smartphone app. The driver can switch between the different driving modes Sport, Dynamic and Efficiency and determine the power in every situation. Optionally, the extra power can also be switched on and off at any time.
.
And with more speed
For the Tiguan 2.0, the quality product PowerControl X can not only increase performance, but also improve speed. Tiguan's drivers can now reach higher speeds even more swiftly on the highway or country roads. With PowerControl, the SUV gets improved acceleration of 2.0 sec. (80 and 160 km/h in 5th gear).
Chipt uning for VW Tiguan
Performance 200 HP (+30 HP)
Torque 400 Nm (+53 Nm)
More about VW
DTE at a glance
Technology leader since 1996
Developed and manufactured in Germany
Ready for shipment in 24 hours
Personal consultation
Safety & Warranty