Chiptuning Kia Optima Sportswagon: More power for an all-new
Luxury Kia now with decent performance increase by DTE Systems
"Sit down and relax," Kia says about the current Optima Sportswagon GT. In fact, the Kia has a lot of features, that have one thing in common – a high level of comfort. With significantly more torque and more horsepower the Sportswagon can be turned into a dynamic luxury liner. A clear mission for the development of a Kia motor tuning by DTE Systems.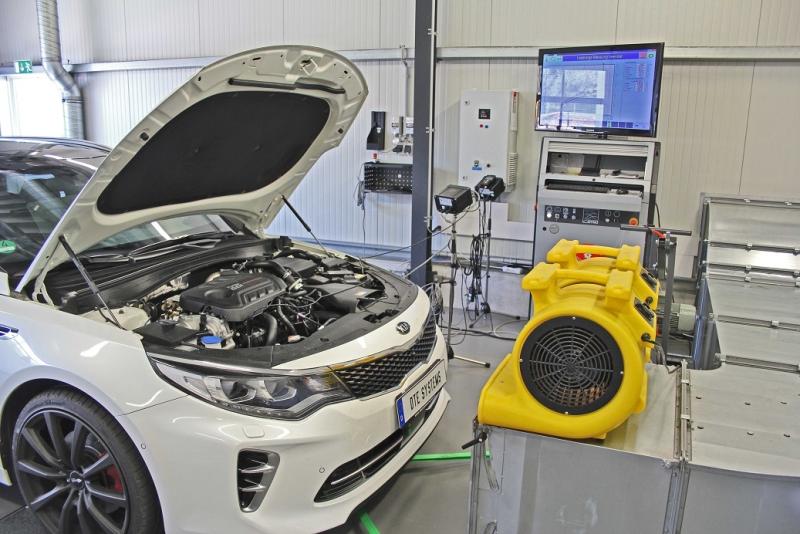 A chiptuning development for the Kia Optima - at the DTE dyno
The Optima's strengths lie mainly in the innovative technology of the interior. But related to the engine power, there is still lots of potential. The sophisticated and stylish Korean has 245 hp and 350 Nm of torque as standard - that also shows the input measurement at the DTE dynamometer. An significant improvement is now possible with the innovative Kia Performance Tuning Power Control.
Kia engine tuning: Quickly installed, quick effect
"For the Kia's 2.0 T-GDi we will use Power Control FSR for gasoline engine chiptuning," says DTE head of development Detlef Strube. Connected expertly to the sensors of charge pressure, camshaft and intake manifold pressure the engine tuning immediately shows its effect.
Optimized Kia engine for overtaking easier
In the initial measurement, the engine performance is optimized by 27 hp to 272 hp, while the torque is increased considerably by more than 20%. The standard value of 350 Nm is up to 76 Nm and thus reaches 426 Nm. "Especially the improved draft, evenly over the entire torque range, is clearly noticeable by the drivers," says Strube. Thus overtaking is simple and lively, but also accelerating at low revs is possible.
Accelerator tuning for the Kia: more responsive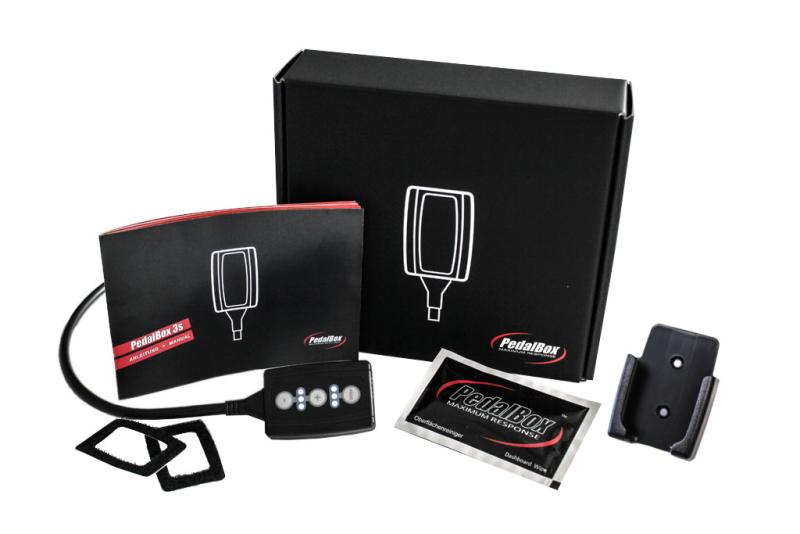 Kia drivers also want to have a quicker acceleration: There is the PedalBox by DTE Systems for the Kia Optima Sportwagon of 2016th for an improved throttle response. The accelerator tuning of DTE system is the perfect complement to the performance tuning Power Control. The reaction of the accelerator pedal can be customized with more than 20 settings.
All highlights: chiptuning and accelerator tuning for the Kia Optima Sportswagon
+27 hp and +76 Nm more power and torque
easier overtaking, more power evenly over the entire torque range
no throttle lag with the PedalBox by DTE Systems
including more than 20 settings to customise the Kia accelerator
PowerControl and PedalBox are now available for the all-new Kia Optima Sportswagon