Audi-Tuning: Power-Plus for the all-wheel-drive combination
Chip tuning from DTE Systems for the Rexton W
Since the beginning of the 2000s, the South Korean car manufacturer SsangYong has already been on the market. The latest model, the Rexton W, gives the brand a real comeback on our roads. A chip tuning box from DTE provides the necessary support under the bonnet.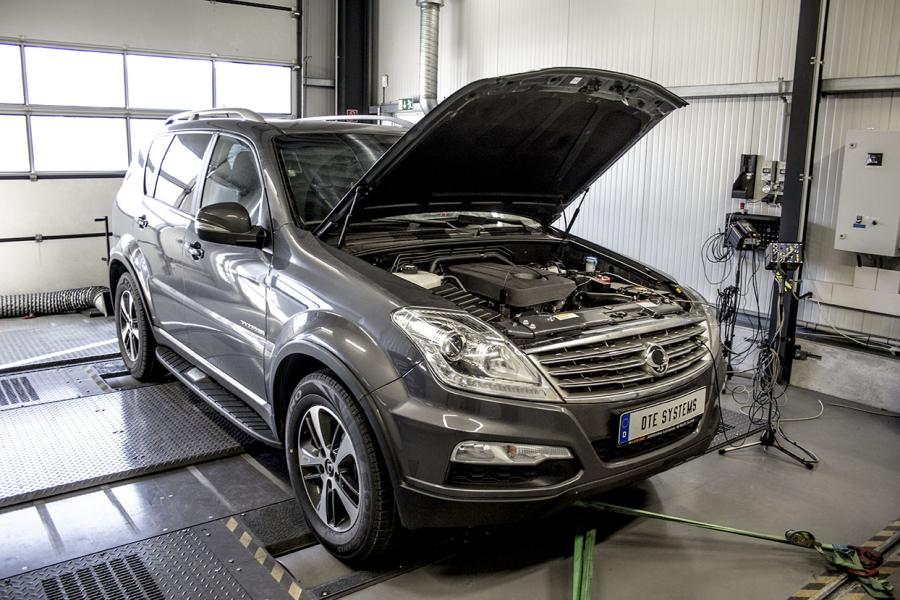 Ssangyong Rexton W
Configure your Ssangyong Rexton chip tuning now:
DTE beats the top motorization
The Rexton W has a performance output of 178 hp and a maximum torque of 400 Nm. This is the upper-class motorization currently available in Europe. Those who want more power should choose the tuning box PowerControl from DTE. With DTE's tuning, the SUV achieves 207 hp (+29 hp) and 460 Nm (+60 Nm) of torque. Best results for the Rexton W.
DTE at a glance
Technology leader since 1996
Developed and manufactured in Germany
Ready for shipment in 24 hours
Personal consultation
Safety & Warranty