Increase your Dodge throttle response
Speed up on the race track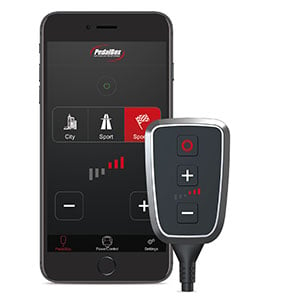 Your benefits with PedalBox:
Better acceleration for your Dodge
Improved throttle response
5 year product warranty
More than 20 settings available
Easy to install
Manufacturer
-----------------------------
Model
-----------------------------
Motor
-----------------------------

As one of the most popular American cars, the Dodge is not just any car. With one of the fastest muscle cars produced, Dodge shows its variety of its ability to create performance vehicles. But not only the Dodge Hellcat shows off with a powerful engine. Dodge Challenger and Dodge Charger are as popular as ever. With its traditional design and superior performance engines, it gives drivers an unforgettable thrill while racing down the track. Still unmatched is value, quality and dependability. Besides fierce muscle cars, Dodge also specialized on trucks such as the Dodge RAM to provide high reliability and power in working field and for families.
PedalBox for your Dodge: Better acceleration and more driving fun!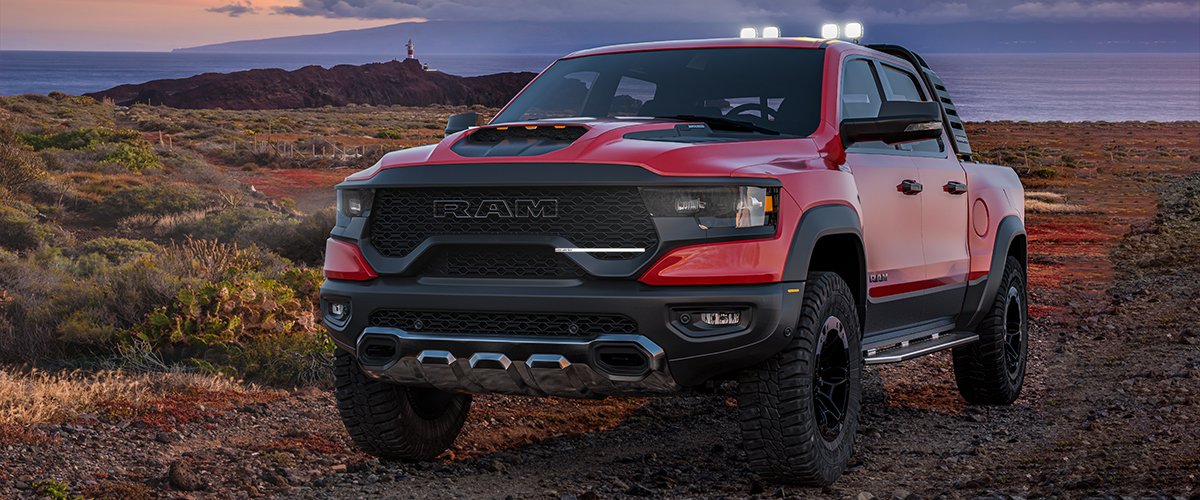 Even if the Dodge convinces with strong and solid engines, your truck and muscle car can do much more! Feel immediately the difference with a better acceleration. The original throttle response controller "PedalBox" is the perfect device to unlock the true potential of your Dodge. PedalBox optimizes the reaction time of modern vehicles' accelerator pedal, also known as drive-by-wire. No more lags or delays in acceleration. Gain a better performance right off the start. Your Dodge will react much faster to incoming signals from the throttle pedal. With a significant increase in throttle response, you - can immediately accelerate at any RPM and overtake with ease. The Dodge tuning is available for any Dodge model be it Challenger, Hellcat, Charger, Demon, SuperBee or RAM.
---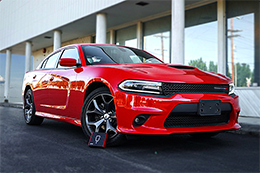 Shopping with confidence
30-day money-back guarantee
Starting from 299€ for your Dodge
Easily pay via PayPal, ApplePay, Klarna credit card or Amazon Pay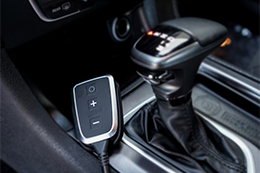 Easy Installation
Simple 3-step installation via Plug&Play
Back to standard any time
Trust guaranteed
5-year warranty on DTE products (upon registration)
Tested several times in practice
Full customization of or speed!
PedalBox convinces not simply with just ts modern and universal design. The throttle response controller is easy to install for anybody. With 3 simple steps, you can plug in PedalBox to your accelerator pedal and get ready to rule the streets. After installation, PedalBox will use the PerfecTune to adapt to your car's throttle as well as your driving behavior.
With 3 different programs, you gain a total of 20 settings to fine-tune the throttle tuning according to your liking. Whether you want an extreme sporty behavior with the "Sport Plus" mode for immediate take off and drive the vehicle forward with power pull, or a dynamic star up and sovereign overtaking in "Sport" Mode. You can even choose to drive in a calmer but solid way to just comfortable cruise through the town in "City" mode. You will gain an instant better acceleration in any mode with just one push on the button. With the throttle response controller starting and overtaking will be a piece of cake: No more throttle lags and delays at launch or speeding up. The PedalBox from DTE is pure acceleration, available for all vehicles with an electronic throttle pedal. Gain more driving fun in an instant.
How does the speed up work?
Even in City mode (green), the vehicle's responsiveness is significantly improved. No more acceleration lag

At the push of a button, the driver can choose between two further programs: Sport (orange) and Sport-Plus (red) for an even faster acceleration.

The throttle curve (blue) describes the manufacturer's pre-programmed characteristic. For driving on slippery roads due to ice, snow or heavy rain, the PedalBox can be switched off and the vehicle is then in standard condition.