Even sportier in the Audi RS3 Sportback
Chiptuning gives +60 hp
The Audi RS3 Sportback increases its power and sporty performance with chiptuning PowerControl X. With 460 hp and over 566 Nm, the Audi RS3 sprinted faster, sportier and more dynamic over the roads.
---
Konfiguriere jetzt dein Audi RS3 Tuning:
Manufacturer
-----------------------------
Model
-----------------------------
Motor
-----------------------------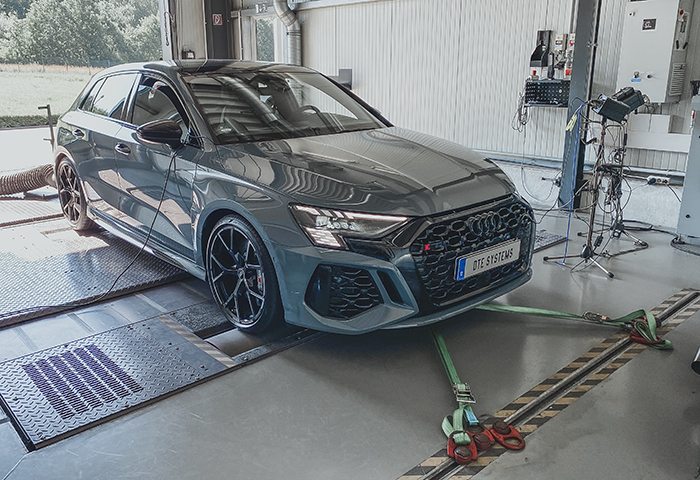 Audi RS3 2.5 TFSI mit 400 PS
A real rocket with 3.8 seconds to 100 km/h. The Audi RS3 Sportback shows off the performance and comfort of a sports car. Not least due to the finely tuned 2.3-liter engine and the sporty installations of RS exhaust system, shock absorbers or racing seats. With 400 hp and 500 Nm standard output and the 2.5 TFSI. At the same time, its top speed is 240 km/h and it comes to an acceleration of 10.1 seconds from 100 to 200 km/h, with a consumption of 5.6 liters. To give the RS3 even more power, performance and acceleration, the DTE developers have developed the PowerControl X chip tuning for the 2.0 TSI engine.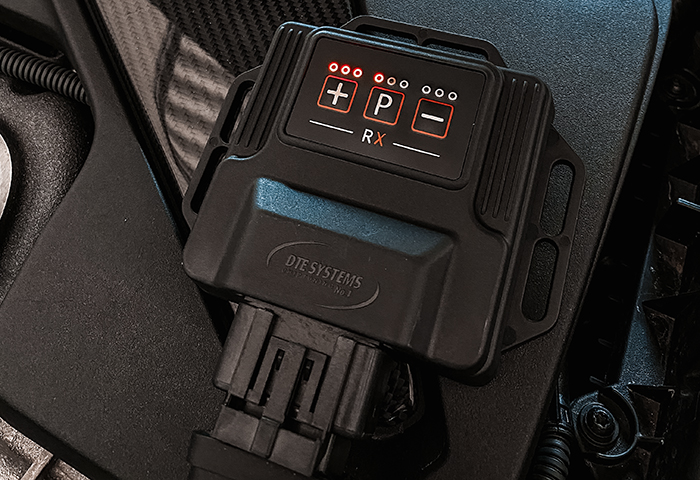 Chiptuning PowerControl X im Audi RS3
The PowerControl X chip tuning exploits the extra power in the Audi RS3 to give the small car even more power. Thanks to the in-house developed and produced performance enhancement, a healthy and strong additional performance of +60 hp and +66 Nm can be achieved in the Audi, bringing it to 460 hp and 566 Nm. The performance upgrade optimizes all relevant parameters for the air-fuel mixture in the Audi RS3 and thus ensures a more effective combustion. This ensures an enormous increase in performance in Sportle and an improved speed of xy s from 100 - 200 km/h. Included with the increased performance, PowerControl X includes a and a 5-year product warranty.
---
DTE at a glance
Technology leader since 1996
Developed and manufactured in Germany
Ready for shipment in 24 hours
Personal consultation
Safety & Warranty