Up to 30 % more power for your engine with DTE PowerControl
New: Tuning systems for all hybrid engines and electric vehicles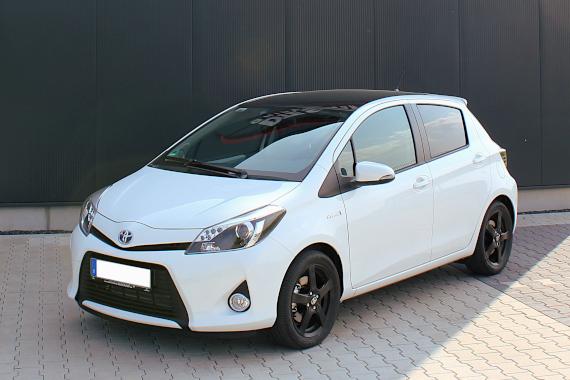 Experience your vehicle in a whole new way

Performance enhancement also available for hybrids!
With the PowerControl X and RX performance enhancements, DTE Systems is setting new technological standards in engine tuning. In the area of "modules for hybrids", DTE is a pioneer: using the brand new in-house map technology, all hybrid engines can be optimally tuned for the first time:
› Full hybrids
› Bi-turbo hybrids & diesel hybrids
› Plug-in- & mild hybrids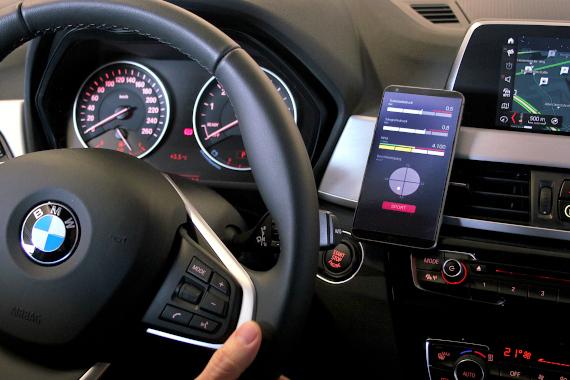 Chip tuning today

Move ahead digitally: chip tuning with smartphone app
The driver can also operate the DTE performance enhancements PowerControl X and RX from the cockpit. The additional power of the DTE chip tuning can thus be easily
configured, switched on or off using the smartphone. And there are even more highlights:
Performance instruments that display all relevant engine performance data live
An innovative acceleration sensor that measures g-forces in real time
A configurable warm-up timer in which the driver determines the engine's warm-up time himself


Simple and fast to more performance

Simple installation using the Plug&Play method
All performance enhancements from DTE Systems are suitable for quick self-installation. With the detailed illustrated installation instructions, the installation succeeds step by step - without any tools. All systems are already matched to the respective vehicle type. In our tuning world in Recklinghausen, we will be happy to carry out the installation for you - free of charge, including a test drive. And for a flat rate of 49,- EUR (incl. VAT) we also come to you personally and install on site..


Guaranteed driving pleasure

Engine tuning with safety
At DTE Systems, safety is our top priority. Our product warranty of 2 years when purchasing the PowerControl X or RX performance enhancements is guaranteed. A chip tuning parts certificate for now more than 4,000 vehicles is included as standard. And so that you can test in peace, we grant all customers an extended right of return of 30 days. In addition, we are a member of the Verband Deutscher Automobil Tuner (Association of German Automobile Tuners) and are thus guided by the association's strict quality specifications.
Racing start with throttle response controller
DTE's throttle controller for e-cars
With DTE's throttle response controller, more boost comes to e-cars. As a result, you'll experience unparalleled forward momentum in the Tesla Model S. No thinking seconds and no delayed throttle response. With the pedal tuning from DTE, electric vehicle react even faster when starting and overtaking. This guarantees the racing feeling.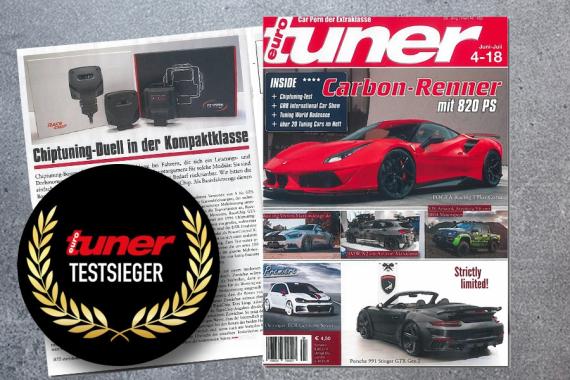 Performance test winner with the grade "very good"
DTE Systems scores full points in test
Full score in all categories for the PowerControl performance upgrade from DTE Systems
in the big eurotuner chip module test 2018. DTE Systems is the clear test winner for eurotuner with the PowerControl performance upgrade.
DTE Systems chip tuning manufacture Recklinghausen
We are looking forward to your visit!
At our headquarters in Recklinghausen we develop, produce and distribute the DTE Systems quality module. From here we supply our trade partners in over 70 countries worldwide. For a personal installation of our tuning modules or a test bench run on our modern MAHA performance test bench, our technicians are at your disposal!