DTE Systems: Image film 2018
Power. Performance. Dynamics. Efficiency. Driving pleasure.
Experience high-quality tuning at first hand! Our new DTE Systems image film shows exclusive insights behind the scenes of our headquarter in Recklinghausen. "Made in Germany" is at home here: The DTE Systems GmbH develops, produces and distributes performance tuning boxes for cars, trucks and tractors with innovative tuning and the latest technology.
>>

Chapter I: We develop performance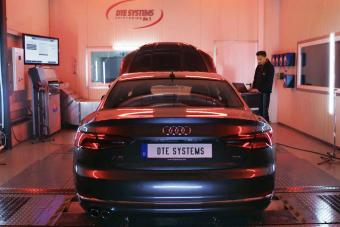 With passion and expertise, our team develops the most cutting-edge and efficient
tuning technologies
: More adrenaline. More performance. Perfect driving dynamics. This has been our mission, our DNA - since 1996.
Precision and top quality are part and parcel of DTE Systems' corporate concept. It is here that we perfect our PowerControl performance enhancement and the PedalBox throttle response controller down to the last detail.
>>

Chapter II: Research and Development
The DTE Systems development engineers create innovative tuning solutions based on the latest automotive technology standards. Using
DTE PowerControl technology
, we program tuning that is perfectly tailored to your engine.
Our engineers work on the ideal balance of more power, better driving dynamics and maximum efficiency on our dynos and international test and race tracks. Developed on the race track. Made for the road. Safe and reliable.
>>

Chapter III: We live and breathe "Made in Germany"
In addition to research and development, we also manufacture at our headquarters in Recklinghausen. Professional tuning systems for all modern vehicle models and engines are produced here in an automated production process – for more driving pleasure in cars and optimum efficiency in commercial vehicles. We combine top performance with
safety
and durability.
We live and breathe "Made in Germany" every single day. Only when a product has successfully undergone our strict quality and safety tests does it deserve our seal of approval: Performance and safety for a unique driving experience in original DTE quality.
>>

Chapter IV: Service with passion
Our professional team is there to assist and support our customers worldwide. DTE's
Support Center
responds to customer enquiries individually, personally and at all times with the highest degree of professional solutions expertise, both nationally and internationally.
The global DTE retailer and service network allows us to operate on all continents and provide our customers with reliable support. Our integrated production and logistics processes allow us to process and dispatch every order within 24 hours.
Behind the scenes: exciting filming days and impressive pictures
We show a brand new side of DTE Systems with our new image film - backstage. During four days of filming our exciting and action-packed spot was done. "We like to give insights into our work and what's going on behind it," says Dr. Michael Krecek, CEO of DTE Systems. Among the numerous film locations of the new DTE image film were the dynamometer, research and development, the newly built production rooms and the customer support.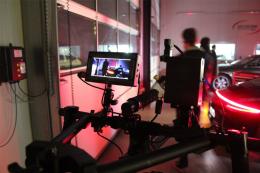 Shooting in the garage of DTE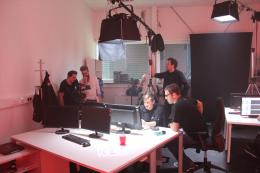 Insights into the research and development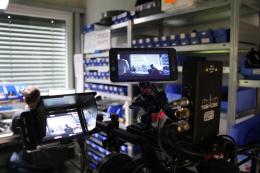 Behind the scenes of the production
Fantastic pictures were taken during the drone shots, especially during dusk. Also at the heart of the production, while sealing the latest DTE performance tuning box. The film shows the emotions and principles in an impressive way - true to the DTE motto "We live Made in Germany". Many thanks go to the filming team of Urban Film. "The whole team did a really great job and we are very proud to present the final result right now," suggests Krecek.
The stars from the movie
Perfect line-up on the set: more power and better acceleration - The tuning box PowerControl X with smartphone app increases the vehicle's performance of your vehicle by up to +30%. With the new PowerControl app, all performance data and the acceleration sensor are transferred to the cockpit in real-time. The PedalBox additionally improves the acceleration by up to +10% - for even more driving pleasure. Our tuning products are available in our online shop as well as in specialized shops.
The DTE tuning stars at a glance
Up to +30% more power with PowerControl for your vehicle
Tuning control via smartphone with the new PowerControl app
Experience all performance data including acceleration sensor live
Improved acceleration with the PedalBox by up to +10%
Comprehensive warranty already included
Including parts certificate for more than 4.000 vehicles