We are here to help! Please send us a message by filling out our contact form and we'll do our best to help you. Fields marked with * are compulsory.
Contact Us
---

Additional Contacts
E-Mail
[email protected]
Mailing Address
DTE Systems South Africa
Diesel Torque SA
9 Granula Place
Sunset Beach
Milnerton
Cape Town
7435
Customer Service
Howzit, Craig here, hope you've enjoy visiting our new website, feel free to email me directly on
[email protected]
DTE Systems have offered tuning products for the worldwide vehicle market since 1996, and we've been tuning in South Africa since 2004, so our gained knowledge of international and local conditions go towards offering you the best possible tuning solutions for your vehicle.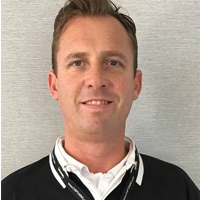 Craig Berndt
Owner & CEO
Tel. +27 21 556 6463
Mobile: +27 82 379 6141
[email protected]
Operating times
Monday to Friday: 08h00 to 17h00
Saturday: 9h00 to 13h00 (by appointment only)