Mercedes tuning: More power for the new GLC
New DTE tuning package with PowerControl and PedalBox
The design of the new Mercedes GLC promises sportiness. And the Mercedes SUV is the most demanded models among the manufacturer from Stuttgart. DTE Systems demonstrates how the GLC's sportiness can be impressively increased and ensures an improved performance of the mid-sized SUV.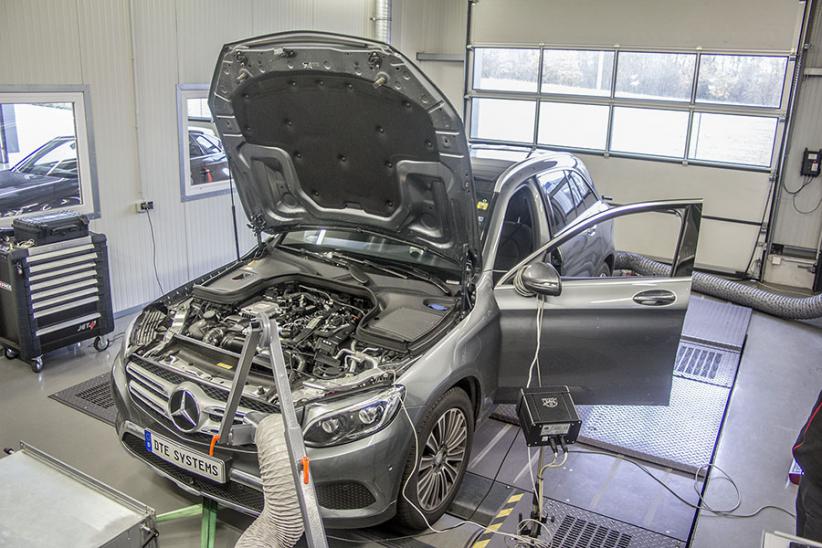 PowerControl: Increased performance for the new Mercedes GLC
With the tuning box PowerControl, the new Mercedes GLC gets more power and more torque. The result is impressive: The Mercedes GLC 350d increases its power by +42 hp and the torque by +80 Nm (+59 ft lb) with PowerControl.
On the motorway, you easily feel the sport performance of the GLC with the DTE tuning. Whether on long distances or in city traffic - with DTE's PowerControl, the Mercedes GLC convinces on all roads with a superior performance.
Chip tuning: More performance for the strong SUV from Mercedes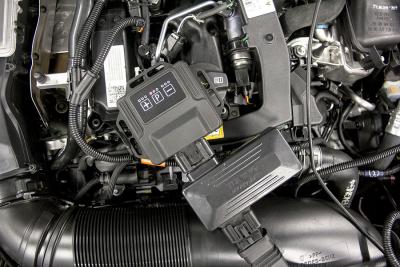 PowerControl: Performance increase for the GLC
PedalBox: acceleration pedal tuning for an extra acceleration
Great performance already when starting? It is clear that the large turbocharger needs a few seconds to react. DTE Systems has the solution: With the PedalBox from DTE the acceleration is improved by up to +10%.
So, the well-known moments of waiting are quickly forgotten while starting at the traffic light. After connecting the PedalBox to the accelerator sensors, the driver has the choice between three different and fully variable programs: Sport, Sport Plus, City and Stock. Each program can be varied with the plus and minus buttons.
That's the DTE tuning package with PowerControl and PedalBox: Now the Mercedes GLC is ideally equipped for any driving situation and can unleash its full potential at any time.
All details in an overview
PowerControl with multiple programs and performance levels
Comprehensive warranty included
Easy to install due to plug-in connectors
30 day money-back guarantee